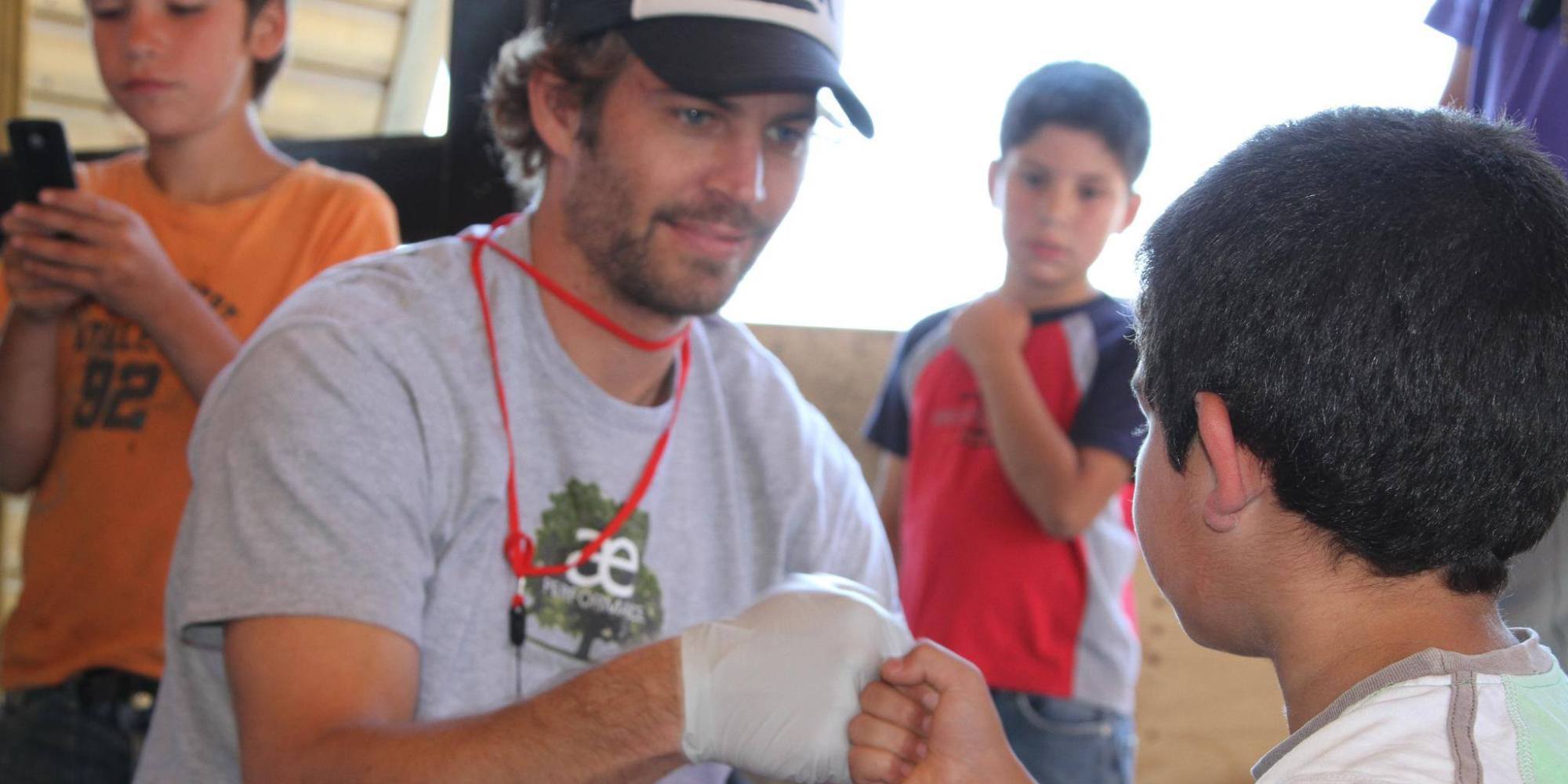 About two weeks ago today (November 30, 2013) was probably one of the best and saddest track days I've ever had. I learned a lot like how to properly shift weight in the miata, how to slide on four wheels, and how to properly throttle steer a RWD car. At the end of the day…it took a toll. On the way home from Rosamond, the heavenly blanket of night filled the sky with it's beautiful lack of light, allowing the glimmer of the stars to shine brightly in the distance of city lights that fly by in a pattern. My eyes grew heavy, and my car veered to the rumble strips of the lane I was driving in. My eyes flew open to James Bersales's Lamborghini gray Honda Fit passing me by, to which I made certain to stay awake the rest of the way home. I stared death in the face that day. Little did I know, when I got home and signed on to facebook, my news feed was flooded with certain news that was actually hard to stomach.
After skimming other's FB posts of pictures of Paul Walker thinking they were just something for the upcoming Fast and Furious 7 movie due out. The one post that caught my eye was a tabloid meme that was made stating how the car crash with Paul Walker was fake. After immediate investigation, it was quite conclusive that Paul Walker died instantly in the crash. But as gay as it sounds, my heart sank at the realization of his passing. Thus, this posting will be of Paul Walker, and how he impacted a generation of ricers and racers alike.
"The Fast and the Furious", the first ever to the movie franchise, was a big hit across all genre of movies, inspiration, and culture alike. And I mean that in the most sincere form of truth possible. From the "one liners" to the epic car scenes…the first of the movies sparked a level of controversy within car enthusiast culture that still has yet to be matched. Whether you love or hate the franchise, almost everyone in the motorsport industry knows of it and how much of a failure (or success…depending on how you look at it) it was. But the movie wasn't Paul Walker. In the later movies however, we all fell more in love with his character…but that character, still wasn't Paul Walker. So who was he…and what did he do?
Paul Walker was an actor. He was a car enthusiast, a surfer, an overall adrenaline junkie…a father, a Christian, a friend, a son, a brother….he most definitely was(is) all these things, and much more. To say he introduced us to the motor sport industry is a flat lie because he didn't, we were always into cars and we all do motor sport for our own reasons, even if it truly is to live a quarter mile (or a minute and a half) at a time…which btw was recited by Vin Diesel, not Paul Walker. So to put him on pedestal and say, "he introduced me to cars" is…in my most honest and humble opinion, a cop-out and excuse to justify a means of working on cars. However, we can't totally discount his role in this world…and that role is that of inspiration.
In 2001, I watched the movie at Los Cerritos Town Centre Edwards theater. When I came out, I wanted a orange car made by Toyota. And I wanted blue eyes so chicks would drop panties. When "Into the Blue" came out in 2005, I wanted chiseled abs and built chest and wanted caucasian skin. Then, when "Fast and Furious" came out, I wanted to be refined in the middle class, suited and booted with slim fit ties. As his character grew in his movies, my aspirations persued. In 2010, we saw Paul's moving faith when he introduced the world to Reach Out World Wide, a non-profit registered organization bent on helping those in need around the world from disasters (more info can be found here: http://www.roww.org). So in that, Paul was not just the Brian O'conner we knew in the movies, he was also a genuine person that cared much for the people of the world.
So as you finish reading this entry, let's all honor him and pay tribute by buying the latest of his full length featured film that he was apart of, "Fast & Furious 6". Some of the proceeds will go to benefit Paul Walker's cherity, ROWW, so you can have the piece of mind in honoring him, not by flowers at the crash site, but by making sure his dream lives on. On that note, please be safe…on…and off the track.
Sa loub, mi familia…